Posts Tagged With:
Library
Not Found
Apologies, but no results were found for the requested archive. Perhaps searching will help find a related post.
© Sylvia Morice 2009- 2013
Thank you for reading my blog. I'd love to know what you think of my posts, so please use the Comment feature to leave me a message. I promise to read them all.
Also please note that unauthorized use and/or duplication of this material without express written permission by Sylvia Morice is prohibited. Excerpts and links may be used, provided that full and clear credit is given to Sylvia Morice with appropriate and specific direction to the original content.
Thanks for stopping by, and don't be a stranger!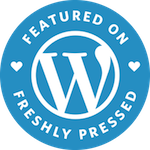 Categories
Recent Posts
Archives